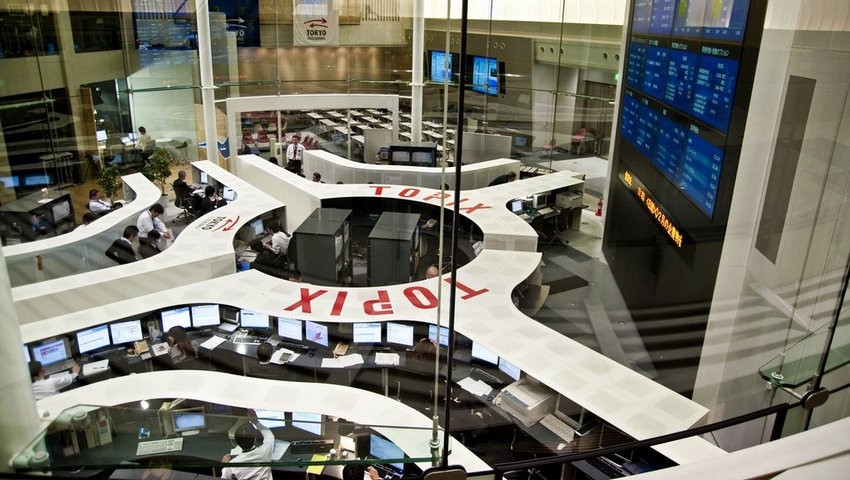 Major Asia-Pacific stock indices mostly gained. China's Shanghai Composite and Shenzhen Composite added 0.16% and 0.77% respectively. Other indices rose even more significantly: Hong Kong's Hang Seng Index was up 1.05%, Korea's KOSPI increased by 1.14%, and Japan's Nikkei 225 advanced by 1.6%. Australia's S&P/ASX 200 is the top gainer, it jumped by 1.84%.
Asian stock indices follow the positive sentiment of US indicators, which increased the day before. US indices rose thanks to the positive results of the companies' financial reports for the third quarter.
Fresh statistics from China were to be released today, namely GDP for the second quarter, industrial production and retail sales. However, the Chinese administration announced that the publication of these data was postponed.
Nevertheless, most experts believe that China may face an economic slowdown due to its zero-tolerance Covid-19 policy. Consequently, this could lead to further economic turmoil in 2023.
The stocks of BYD Co. rose by 6.4% on expectations of a nearly five-fold increase in its third-quarter net profit to 5.5-5.9 billion yuan (equivalent to $764-820 million). Shares of BYD Electronic, a subsidiary of BYD, also gained 7.5%.
Moreover, stocks of Xinyi Solar Holdings advanced by 5.7%, shares of Chow Tai Fook Jewellery Group increased by 4.9%, stocks of Sunny Optical Technology Group and Geely gained 4.8% and 4% respectively.
In addition, stocks of Alibaba Group rose by 3.8%, JD.com added 2.7% and Tencent Holdings were up 2.9%.
Stocks of M3 Inc., Sharp Corp. which added 5% and Yamaha Corp. were top gainers among the components of Japan's Nikkei 225. They grew by 5.5%, 5%, and 4.9% respectively.
The reason why the stocks of Recruit Holdings Co rose by 4.8% was the announcement that the company had launched a share buyback program worth 150 billion yen (equivalent to $1.01 billion, or 2.5% of its capital).
Stocks of Mitsubishi UFJ increased less significantly, gaining 1%, shares of Fast Retailing and Sony Group added 1.3% and 1.2% respectively.
Meanwhile, the components of Korea's KOSPI showed mixed trading. Stocks of Samsung Electronics fell by 0.5%, while Hyundai Motor rose by 0.3%.
Stocks of Block (+7.2%), Xero (+3.4%), Life360 (+3%) as well as Seek (+3.6%) and Wisetech Global (+3.4%) were top gainers among Australian companies.
Shares of BHP and Rio Tinto increased by 1.4% and 0.1% respectively.
Trading analysis offered by
Flex EA
.
Source